FOR TESTING PURPOSES, THIS COURSE IS NOT OPEN FOR REGISTRATION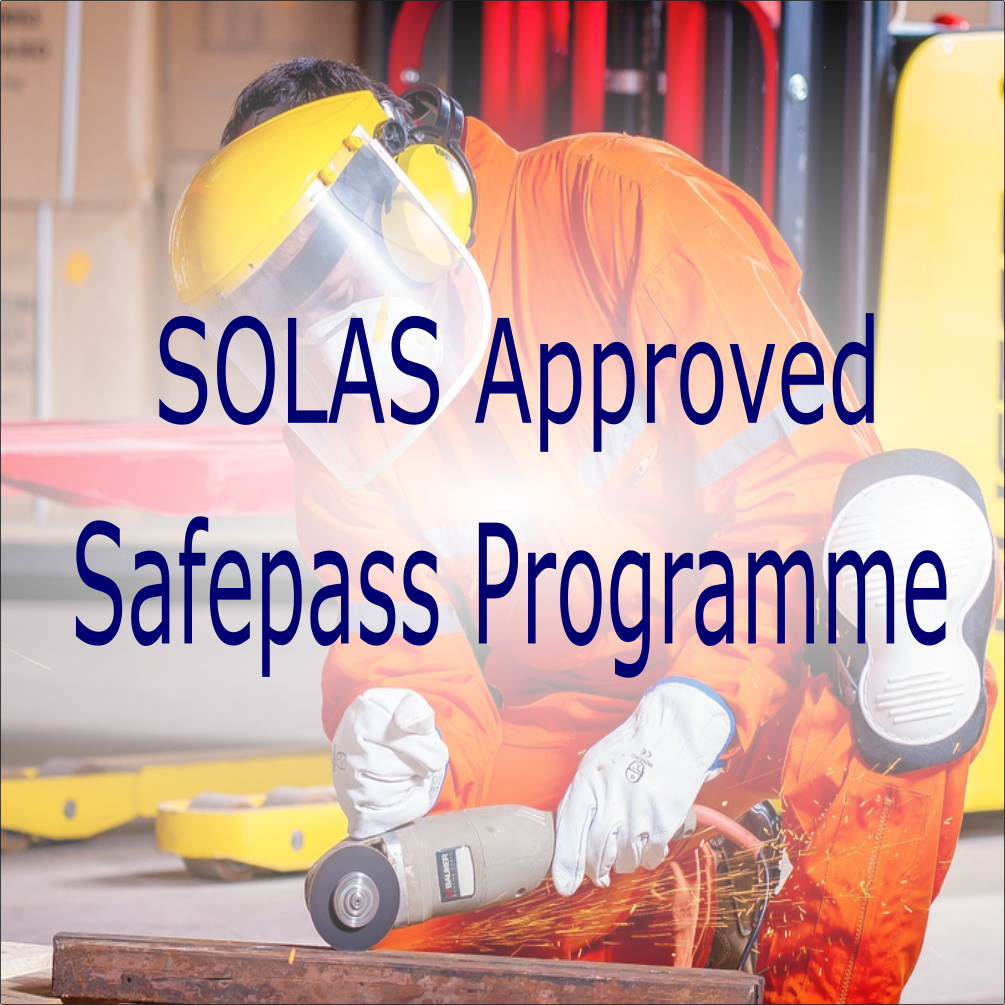 Event Date:
March 30, 2021
Event Location:
Connolly Hall , Cork
Solas Safe Pass Dublin training is a legal requirement. It is required for all construction related front line employees under the Irish Construction Regulations, for instance. All our instructors are highly experienced in the construction sector. In addition, all have been on the SOLAS approved list for many years.
Each person must have the following:
PPS Number
One passport photo
Stamped self-addressed envelope
Good standard of English
Courses Aims
Raise industry status of safety awareness
Make sure all people on site complete training
Manage a register of trained personnel
Provide all attendees with a Safe Pass Card
Course Contents
Health & Safety Legislation
Reasons for safety
AR & E procedure
Health and hygiene
Manual handling
Working at heights
Electricity under/over ground
HH equipment and tools
PPE
Vehicles
Noise and vibrations
Excavations and Confined spaces
Register Now: